Our Brazilian Jiu Jitsu Instructors & Lineage
Limitless BJJ: Brazilian Jiu Jitsu Lineage Chart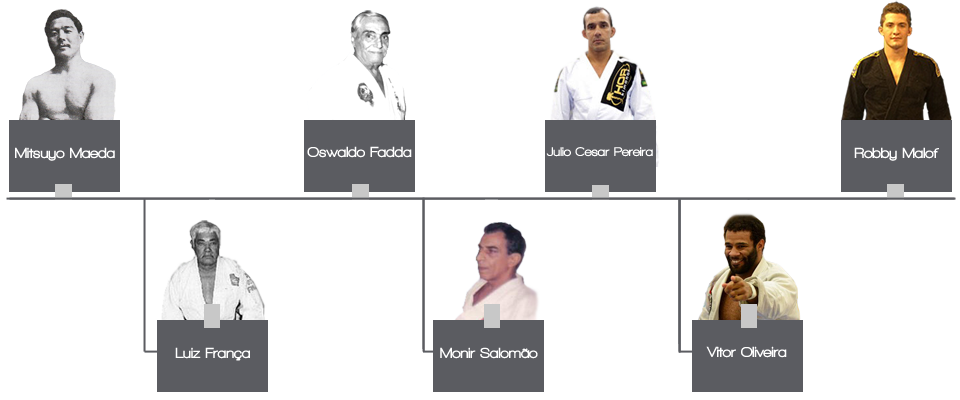 ---
Limitless BJJ Instructors & Staff

Limitless BJJ Head Instructor & Founder
Professor Robby Malof
About 2nd Degree Black Belt & Professional MMA Fighter Robby Malof:
BJJ History & Bio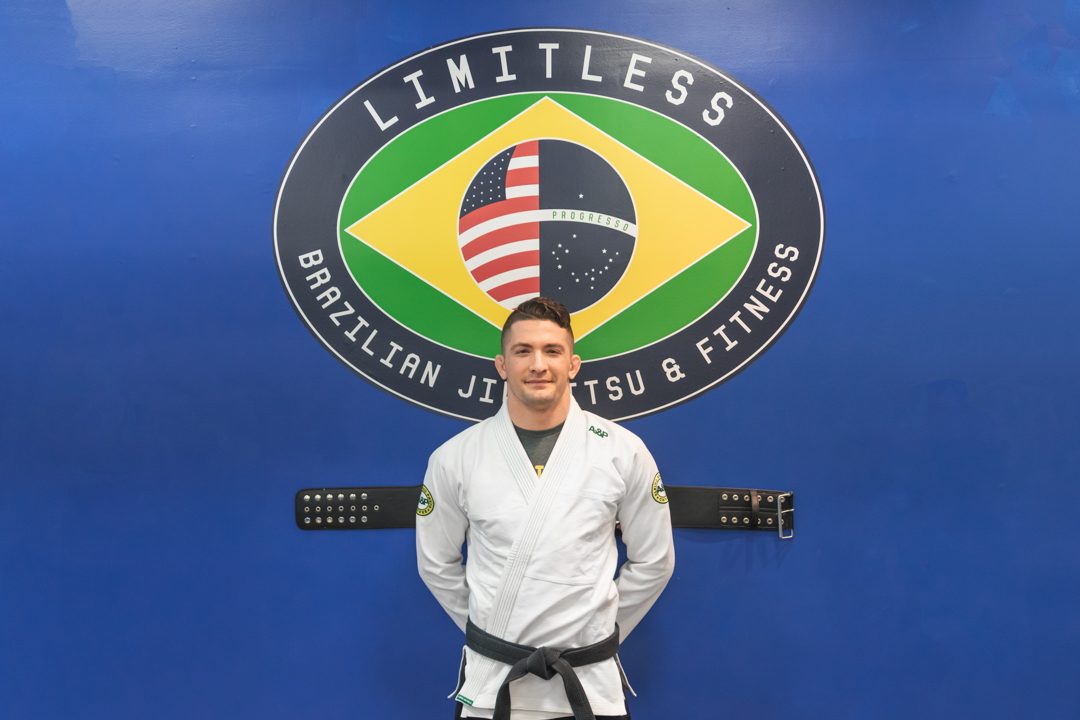 Robby Malof is the BJJ Program Director and owner of Limitless BJJ & Fitness.
He is a BJJ Black Belt under 5x World Champion Black Belt Vitor Oliveira. He has also trained and competed in all facets of martial arts since 2006! Robby is the most accomplished BJJ practitioner in the Cincinnati/ Northern Kentucky area. Robby opened Limitless June of 2014 after attending the University Of Cincinnati, he was only 22!  Checkout his accomplishments below!
Robby is the #1 Ranked IBJJF black belt NOGI Middle Weight in the WORLD! He is also ranked in the top 100 black belts pound for pound in the IBJJF
With over 500 grappling wins and a myriad of wins at large tournaments, Robby shares a level of experience that only a top BJJ athlete can. He has trained several World and PanAm medalist along with several Undefeated MMA fighters! Whether you are looking at BJJ as a hobby or you want to be a world champion Robby has the skill set and experience to fill that desire.
Robby also carries a huge passion for helping those reach their fitness goals. If Interested in Seminars or Private Lessons in BJJ, Boxing, Kickboxing, Wrestling, Self-Defense, MMA or Strength & Conditioning contact Robby direct at: [email protected]
Robby Malof's Martial Arts Accomplishments
2-0 Pro MMA Fighter (1st round finishes)
28x IBJJF Champion
58x IBJJF Medalist
2023 Pan-Am NOGI Champion (Black Belt)
2022 World NOGI Medalist (Black Belt)
2022 Pan-Am NOGI Silver Medalist (Black Belt)
2021 World NOGI Medalist (Black Belt)
2021 Pan-Am NOGI Medalist (Black Belt)
2015 World NOGI Medalist (Brown Belt)
2022 ADCC Round of 16 (77KG)
2013 ADCC Trials 4th place(77KG)
20x NAGA Champion
7x Chicago Open Champion
3x Indianapolis Open Champion
3x Orlando Open Champion
2x New Orleans Open Champion
2x Memphis Open Champion
2x Nashville Open Champion
2x Newbreed Champion
Fight To Win Veteran (2-0)
Battle In The South Light Weight MMA Champion
ADCC Israel Champion
Spatola Wrestling Classic Champion
Kansas City Open Champion
Austin Open Champion
Cincinnati Open Champion
Washington DC Open Champion
Miami Open Champion
Boca Raton Open Champion
Dallas Open Champion
San Jose Open Champion
UAEJJF Los Angles Pro Medalist
#1 Ranked IBJJF NOGI Black Belt MW
Top 100 p4p black belt in the world (GI & NOGI)
GFTeam Black Belt
6-0 Amateur MMA Fighter
5-0 Amateur Boxer
3-0 Amateur Kickboxer
Limitless BJJ & Fitness Owner
---
Coach Daryl Tate
Muay Thai Instructor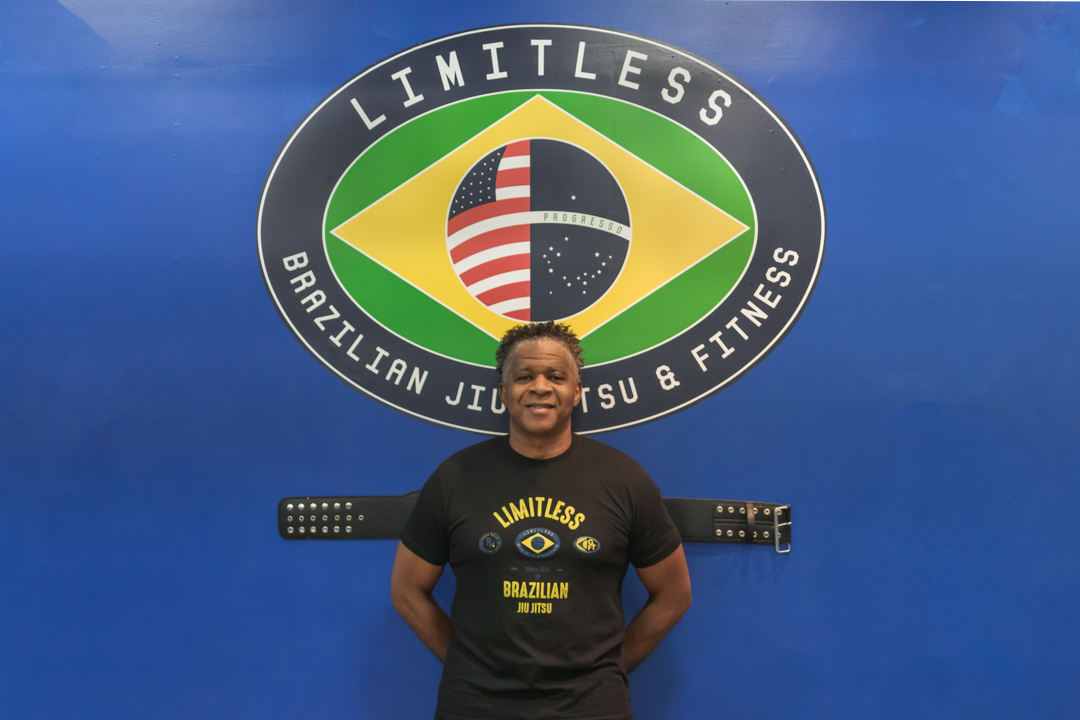 Coach Tate's Muay Thai & Martial Arts Training Background
Kru in Muay Thai
Coach Tate has been a Muay Thai and boxing coach for over 20 years. He holds the rank of Kru (instructor) under the United States Muay Thai Association. He has extensive training in a form of Muay Boran (ancient boxing), called Muay Chao Cherk (bound fist fighting), and Ler Drit (Thai Military Combat), under the tutaledge of Arjarn Kevin Jakub, co-founder of the USMTA.
He has trained many amateur and professional fighters and was the head striking coach for Team Chaos, an MMA team that was founded in Salem, Oregon.
In boxing, Coach Tate's top pro is the only fighter to knock down Keith "One Time" Thurman; the current WBA Welterweight Champion. This was a huge accomplishment, considering that they took the fight on two days notice.
As an Atlanta Police Officer, his high level fighting and self defense skill enabled him to be a member of the Mayor's Executive Protection Unit, where he was assigned to protect the Mayor of Atlanta, his family, and visiting dignitaries. As a K-9 Bomb Detection Handler, Coach Tate was part of a federally certified bomb detection and disposal unit that was responsible for all related bomb threats at Atlanta's Hartsfield-Jackson International Airport.
In Oregon, he was the Lieutenant Coordinator for Use of Force and Defensive Tactics at the Department of Public Safety Standards and Training (DPSST, the certifying agency for law enforcement in Oregon), where he was responsible for designing and implementing a combat system for police, corrections, and parole & probation.
Coach Tate holds black belts in:
Tae Kwon Do,
Tang Soo Do,
Wing Chun,
Guided Chaos.
For inquiries on private and group training call or email coach Tate direct: 404-451-3432
Email – [email protected]
Professor Bill Daria
BJJ Instructor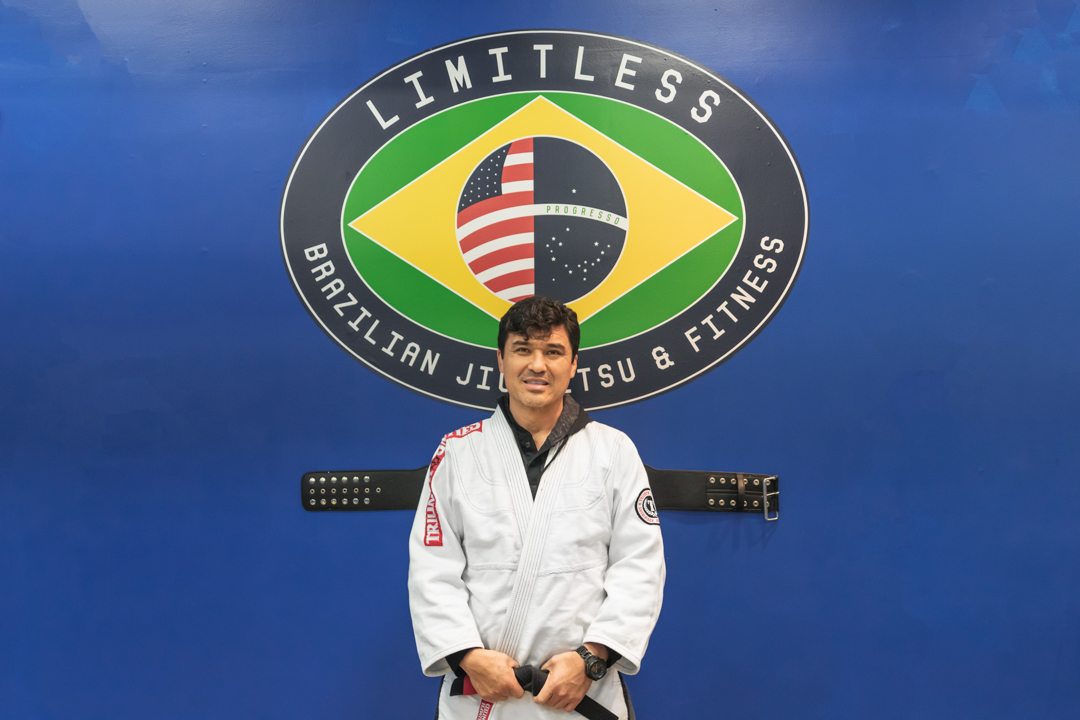 Bill's BJJ & Martial Arts Training Background
1st Degree BJJ Black Belt
Bill started officially training in Jiu Jitsu February of 1998 in Mount Healthy at a Gracie association affiliate.
His first training partners were Josh Rafferty and Rich Franklin.
He then moved on to Middletown,Ohio where he trained with a lot of high level MMA & BJJ athletes like Billy Rush, Maurice Walker, Neil Rowe, Kerry Schall and Mojo Horne.
He received his blue belt in 2003 and received his purple belt in 2008.
In June of 2016 he received his Brown Belt from Vitor Oliveira and Robby Malof under GFTeam.
On December 1st, 2018, Bill received his Black Belt from Robby Malof, as Robby's and Limitless BJJ's first promotion to Black Belt — a title he has well earned after 2 decades of top-tier training.
He feels very blessed to have trained with some very high level people over the years such as: Josh Souder, Dan Doerner, Gustavo Machado, Marcus Aurelio, Sean Wilson, Rich Franklin, Matt Brown & many more!
With over a decade of experience Bill has a great understanding of all the basic and fundamental positions of BJJ.
You can catch Bill's beginner/fundamentals class every Monday & Wednesday 11:30am – 1pm!
---
Professor Zack Shelley
BJJ Instructor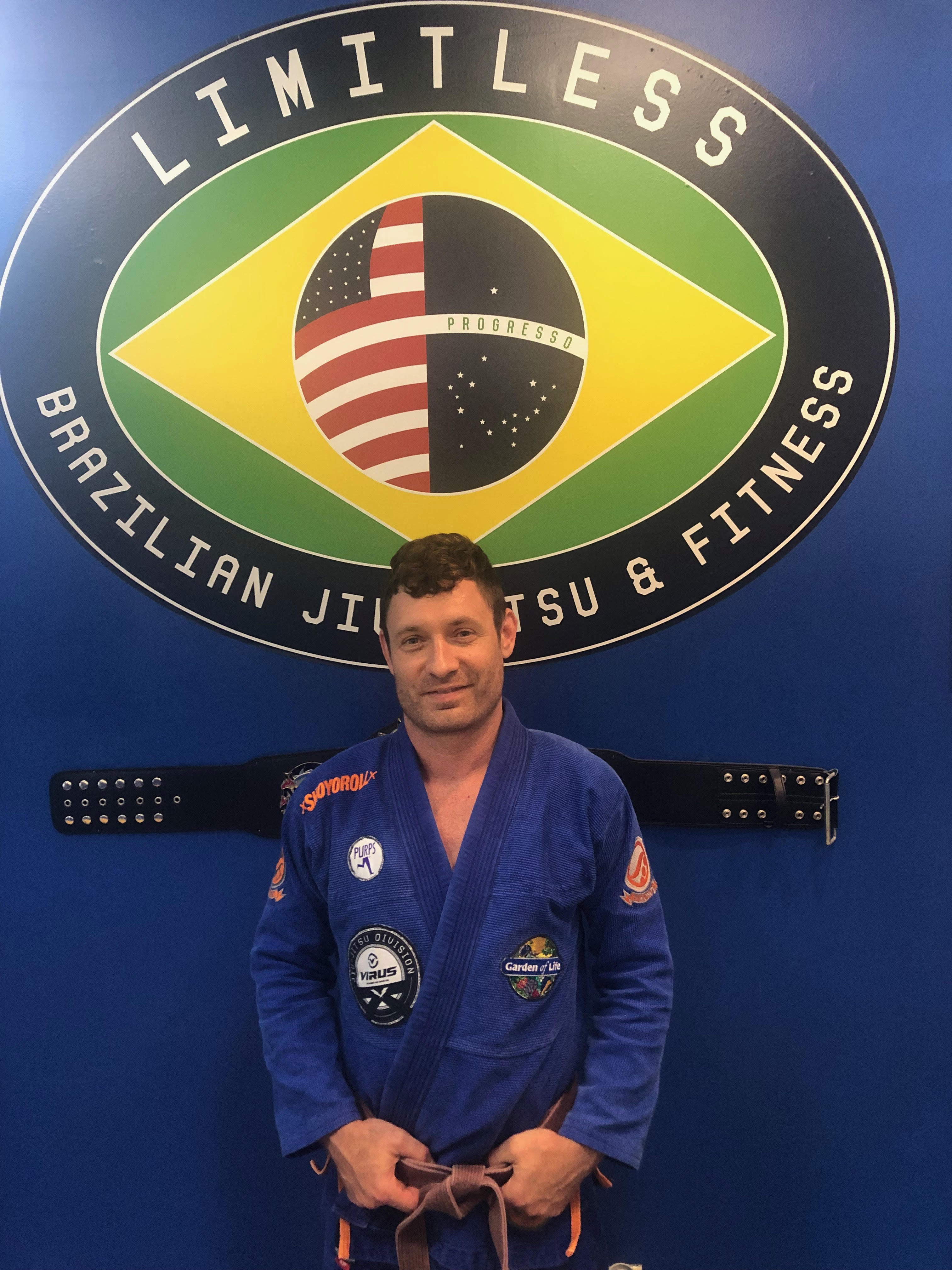 Zack's Brazilian Jiu Jitsu Training History
BJJ Black Belt
Zack started jiujitsu in 1996 under Rickson Gracie blue belt and navy seal Steven Watkins. Shortly after he trained in Chicago under Carlson Gracie junior eventually moving back to Cincinnati.
Zack has many tournament wins including the 1st annual Gracie national in Torrance California, multiple Tristate Jiujitsu 1st place Medalist,  multiple 1st place Ohio grappling association medalist, buckeye state grappling championship medalist, and many others.
Expect a lot of drilling with a mixture of technique and rolling. Classes focus on everything from fundamentals to some advanced techniques.
Kevin Norman
Beginner's Muay Thai Instructor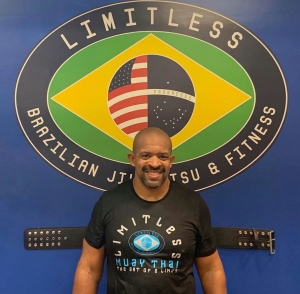 Kevin's Muay Thai & Martial Arts Training Background
In high school and college Kevin was a wrestler. Throughout his life he had been a power lifter too.
He didn't start Muay Thai or any martial art until the age of 44.  He started with cardio kickboxing class which quickly became personal Muay Thai training 3-4 days a week for the past 7 years under Kru Tate.
He has focused on learning the older style (non-ring) of the art. During this journey he also incorporated some portions of "Guided Chaos," specifically the balance and flows.
Recently, He had the privilege of attending an overseas Muay Thai camp to better hone his skills and bring back new ways to teach. Kevin believes that learning Muay Thai is a personalized journey and that each person should be taught the basics to ultimately master the art!
---
Professor Simon Lopez
BJJ Instructor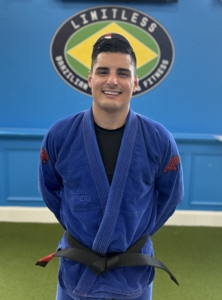 Simon's Brazilian Jiu Jitsu Training Background
BJJ Black Belt
Simon began studying the art of Brazilian Jiu Jitsu at Robson Moura Nations United (RMNU) association in Florida.
It was there that he was promoted to the rank of purple belt under black belt Lane Andrews at RMNU South Tampa.
Since then, he has trained under professor Robby and achieved his Black Belt in June of 2023.
He currently teaches BJJ fundamentals and trains with the philosophy that consistency, humility, and a positive attitude are the keys to improving as a martial artist.
Coach Shane
BJJ Instructor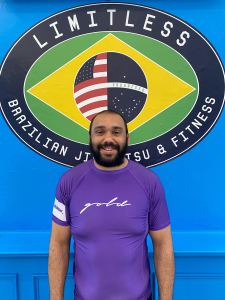 2023 Purple Belt Pan-Am NOGI Champion
---
Evan Uveges
BJJ Instructor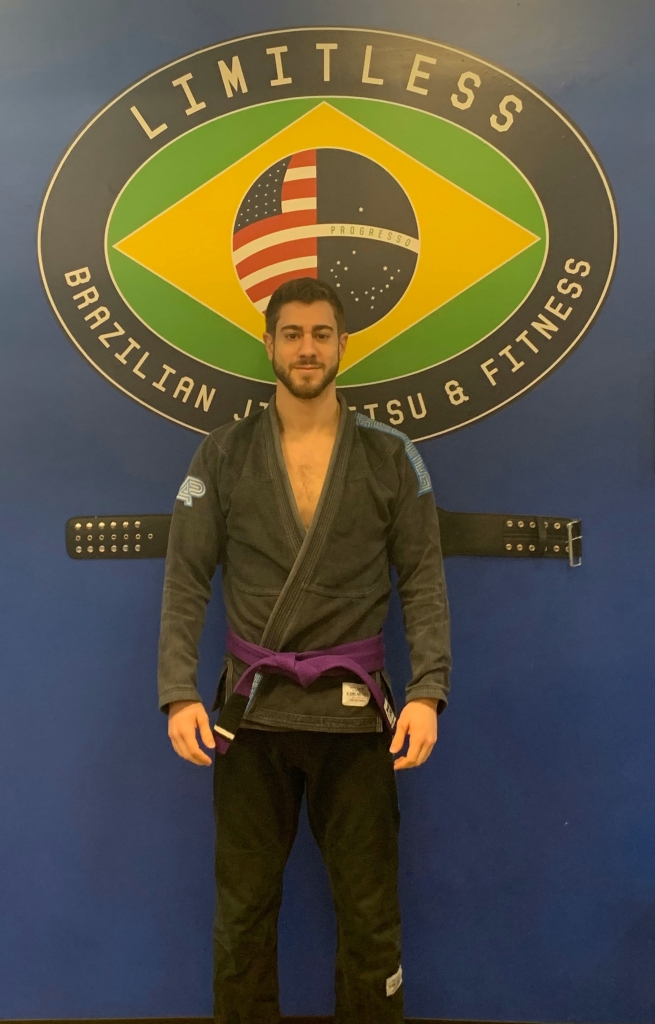 Evan's BJJ & Martial Arts Training Background
BJJ brown Belt
Evan is a brown belt who began training under Professor Robby Malof in 2017.
He teaches the BJJ intermediate class.
He enjoys training/teaching the technical and strategic aspects of jiu jitsu, and visiting other academys through his travels. Evan graduated with an IT degree from UC and works as a Project Manager, Bartender and Musician.
Robin Furnish
Beginner's Muay Thai Instructor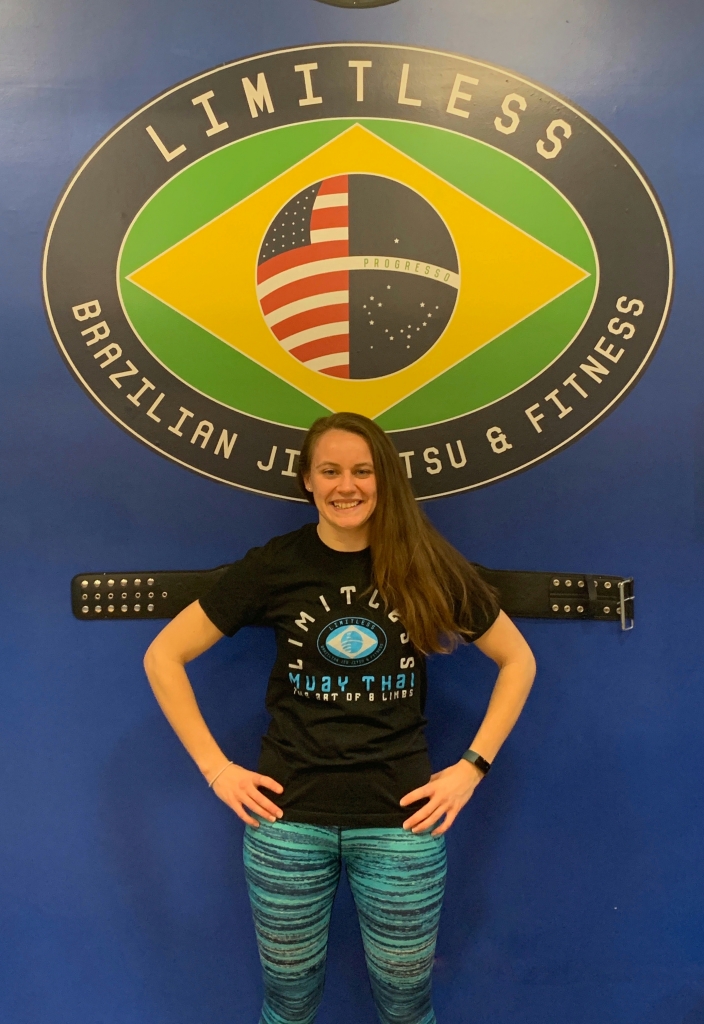 Robin's Muay Thai & Martial Arts Training Background
Robin has trained Muay Thai under Kru Tate since September 2018.
She has her bachelors in biomedical engineering from Trine university.
She is currently finishing up her masters at UC in pharmaceutical sciences.
---
Feiyang (Cal) Li
BJJ Instructor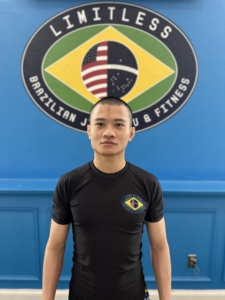 BJJ brown Belt
Bio Coming Soon!
Drew Boschert
Kids BJJ Instructor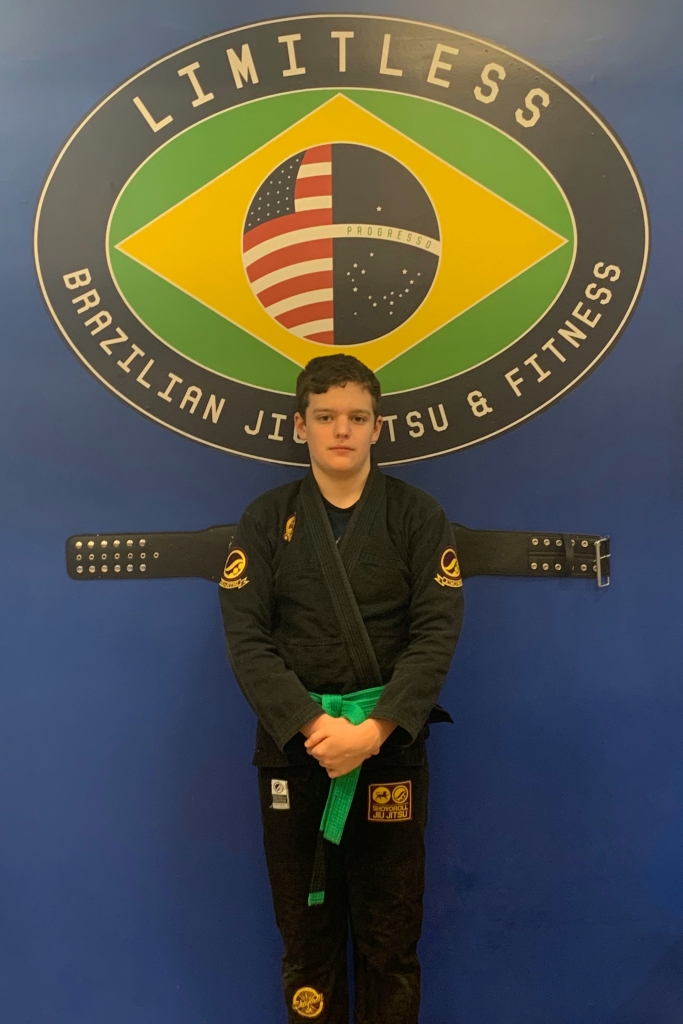 Drew's BJJ & Martial Arts Training Background
BJJ Blue Belt
Drew Began training martial arts at age 10. He went through all his BJJ ranks with Professor Malof before assisting with the Kids program.
Drew has a huge passion for BJJ & MMA. He hopes to follow in Professor Malof's footsteps by teaching full time once he graduates from High School and pursue Martial arts full time.
In his spare time he enjoys playing video games and is an avid competitor in BJJ!
---
Coach James
BJJ Instructor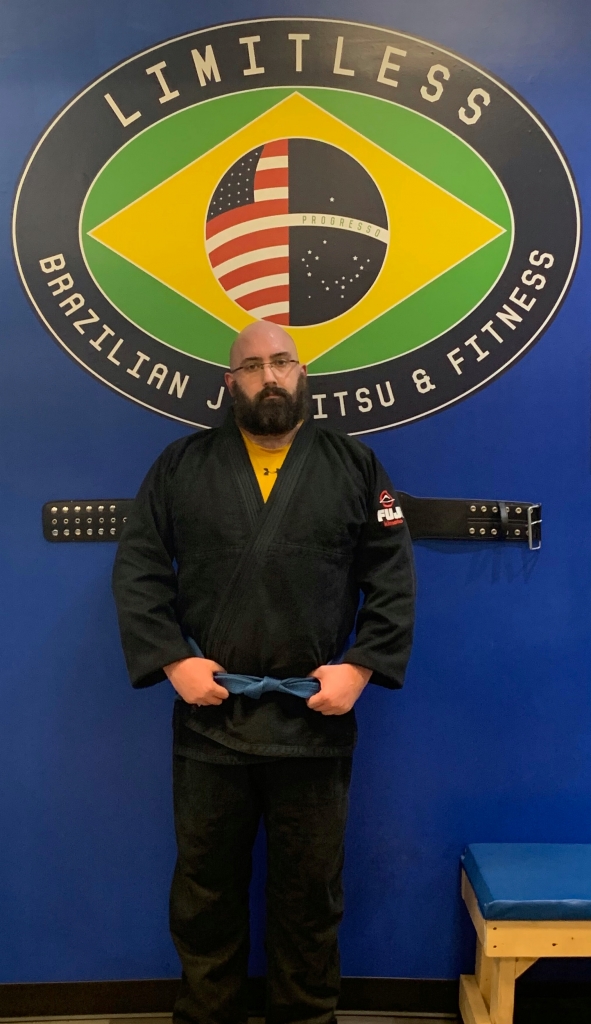 James's BJJ & Martial Arts Training Background
BJJ Purple Belt
Bio coming soon…
Marshall Hatfield
BJJ Instructor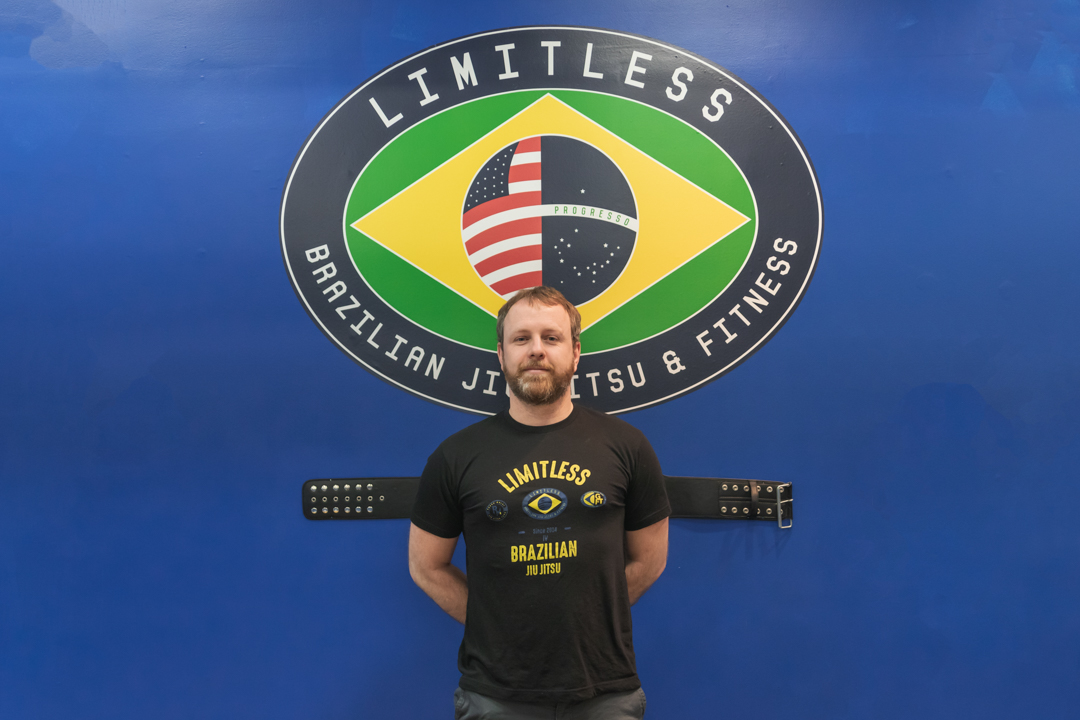 Marshall's BJJ & Martial Arts Training History
BJJ Brown Belt
Bio coming soon…
---
Doug Boschert
BJJ Instructor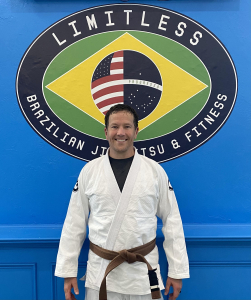 BJJ Brown Belt
Bio coming soon…
---
---
Ready to Get Started?
Try Out a Free Intro Class!